Pontoon FINOMAR 1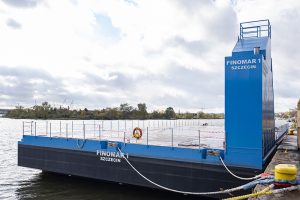 Construction of the company owned submergible pontoon (Floating Pontoon Platform) with dimensions 48,00 m x 18,00 m x 4,30 m for launching hulls and transporting ship blocks and sections.
Project co-financed from EU funds.
New machines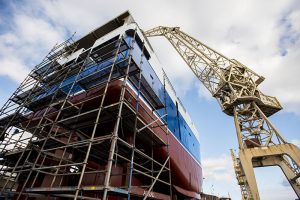 Purchase of ECKERT ONYX machine for plasma cutting and marking steel plates with a header for scarfing and printer for marking elements.
Large yachts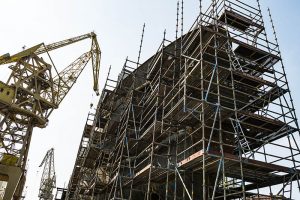 Construction of megayachts on the premises of German shipyards.
Ship blocks up to 800 ton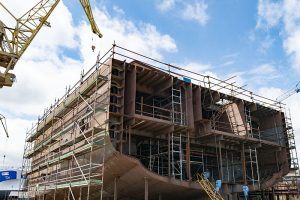 Delivery of projects for the shipbuilding industry for partners in Scandinavian countries, Germany, Netherlands and Great Britain. In particular: hulls for fishing boats, service vessels, icebreakers and large ship blocks up to 800 ton.
Construction of ferry boats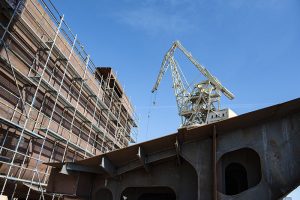 Construction of hulls for ferry boats.
Offshore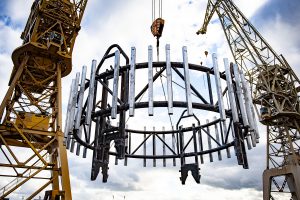 Increased production for sea wind power farms, "secondary steel" type structures for leading customers in Europe. Mostly anode cages and external platforms.
New products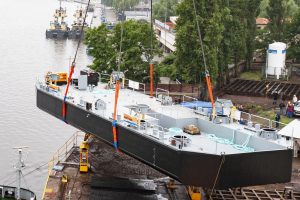 Construction of pontoons and pontoon dredgers.
Development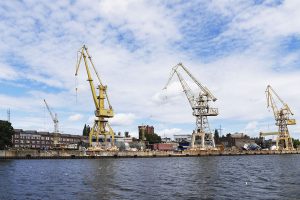 Acquisition of the developed real estate of 5 ha area at ul. Łady 2 in Szczecin together with adjacent 330m long wharf ARSENAŁ. Investments and upgrading of premises with use of EU co-financing (eg. Purchase of the modern plasma cutting and marking machine Microstep).
Permanent cooperations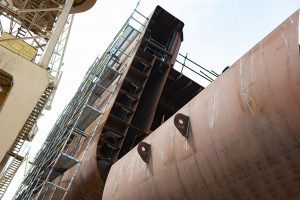 Regular cooperation with German shipyards in the field of prefabrication of ship blocks at its own premises (at Finomar location), and assembly of ship hulls by Fnomar's employees in German shipyards.
Production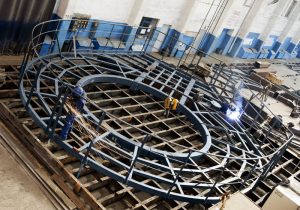 Since 2001 – Production expansion with "offshore" structures (drilling rigs structures), and "oil & gas" category (burners, anchors, supporting structures, foundations for wind turbines).
Cooperation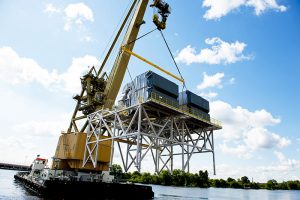 Since 1995 –The Company changes its strategy and goes into cooperation with German and Norwegian shipyards and providing services for the power industry.
Production for Szczecin Shipyard S.A.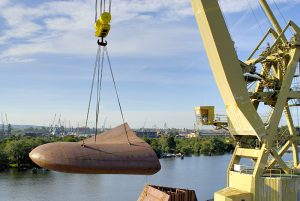 Production of bow sections, double bottoms, shipside blocks, funnels, hatch coamings and masthouses for Szczecin Shipyard S.A.
Establishment of the company Finomar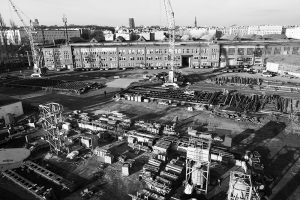 August 2nd, 1994
       – The company
    FINOMAR sp. z o.o.
started its activity in Szczecin at ul.Łady 2.